"If you need to test or interested in the Korean Sandwich Panels from our customers, we will arrange it according to your detailed requests."
1. Roof Sandwich Panel
1.1. Trapezoidal Roof with Capped Joint for Factory and Storge Construciton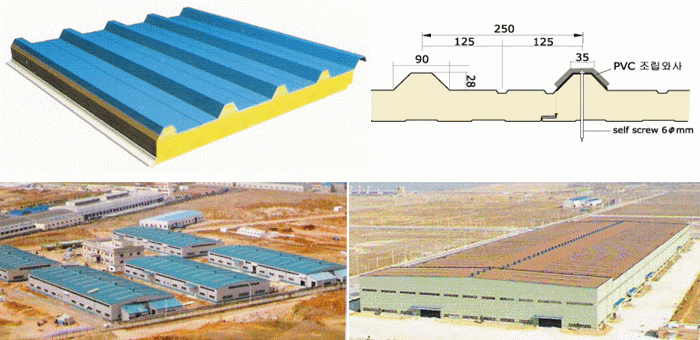 1.2. Sound-Absorption Deck Trapezoidal Roof for Stardium, Museum and the like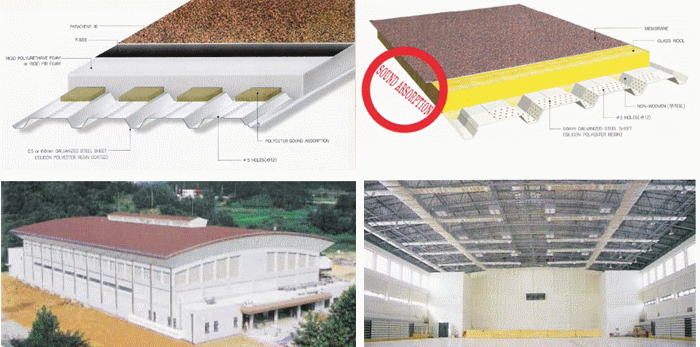 1.3. Heat Transferring Seaming Roof for Very Big Construction like Airport and Big Stardium

1.4. Tiled Roof for House and Residential Building Roof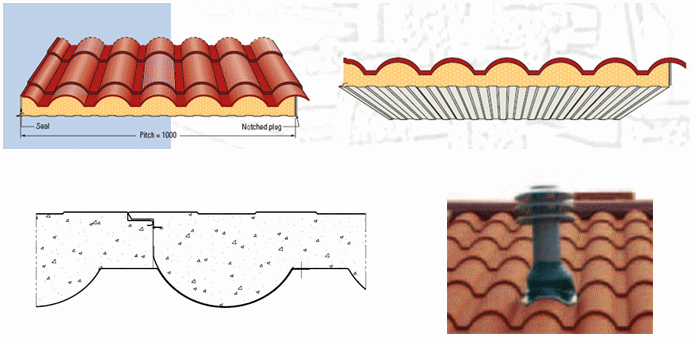 1.5. Others
- Upon getting your desired sandwich panel specification and market preference, we will suggest the proper solution.