Good Quality of Steel & Metal Working Technology
by Elaborate Machine Group Design Know-how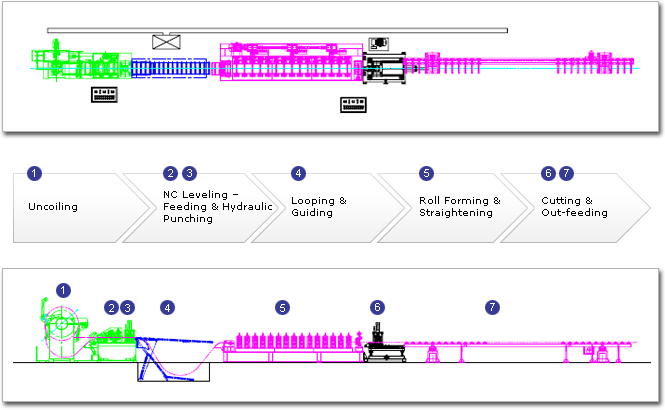 TradeBelt Roll Forming Line for Frame, Channel, Purline, Rail and other steel structure is designed for elaborate Steel structure production by minimum tolerance.

When we get your desired steel structure details, we will forward our detailed & full proposal on your production.

If not, we will cooperate to design the desired steel structures by your initial idea or other manufactures' products.